Newsletter/General Support
Helping people in need
Donate - PayPal.me/chetbailey using my PayPal.me page.
Donate - online checkout using checkout through my accounting system (WaveApps)
I live and invest in poor communities. The median income in these communities is $200 per month or less, anything you give helps me help people in need!
The Gringo Who Listens to God newsletter chetbailey.substack.com
One-time donations or custom monthly donations are always welcome! I upgrade your free newsletter membership to paid for one-year with any one-time donation.
I spend a lot of my time helping poor people, churches, missions, and NGO's who are not able to pay. Your gifts and support helps offset those jobs.
Books (Coming Soon)
I am writing books about my experience as a family caregiver and digital nomad giving back. Click below to pre-purchase my two-book bundle for $29.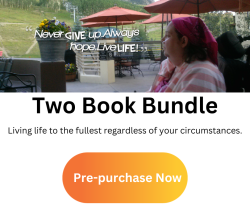 Business Options
My specialty has been in business process automation and systems integration. I've done lots of online business and digital marketing. I am working with technology speicialists in Brazil and Argentina, who can do a lot of this work, while I give them advice and guidance to make sure it gets done well. We are also using this to provide on-the-job training (internship like programs) for young people to learn tech skills.
I have created a subscription service where I help you with automation or similar small development jobs, digital marketing, or small website development projects. These projects help provide jobs and training in Brazil and Argentina. We do this on a monthly retainer/subscription basis.
Community and training for travel content creators and influencers. I am an expert in map-based websites, location based community development, remote work and digital nomad life!
Additional Items included in membership
Consulting Plans
I am happy to share my knowledge to help others. Of course, if you need my help and you can pay for it, that would be great! Here are my standard rates. These are one-time purchases of a specific block of time or a specific activty.
Other Options
If you have a suggestion for partnership, sponsorship, or custom projects.
Schedule a meeting with me